Is there any other piece of clothes as feminine as a skirt? Well, you could say the same about a dress, but given that dresses also have a skirt, we are talking about the same foundation of a garment, the basis. From the beginning of times, the skirt has represented women, vanity, and flirting. It's a piece that has even been objects of criticism because when it first started to make shorter became the symbol of women's independence all over the world. Remember the 60's and the miniskirt?
And when it comes to bohemian pieces, a skirt (or a dress, if you want to be more practical) is the essence of movement and flow in an outfit, the freedom of silhouettes that boho clothes are all about. A boho skirt, with the prints and details such as embroidery or lace, can only be described as the ultimate feminine piece, but as we pick one out of our closet, we often face a decision when it comes to length. Do we do a short skirt/dress? What about a maxi one, the biggest reflection of boho; or the trendiest of them all, the 'midi'?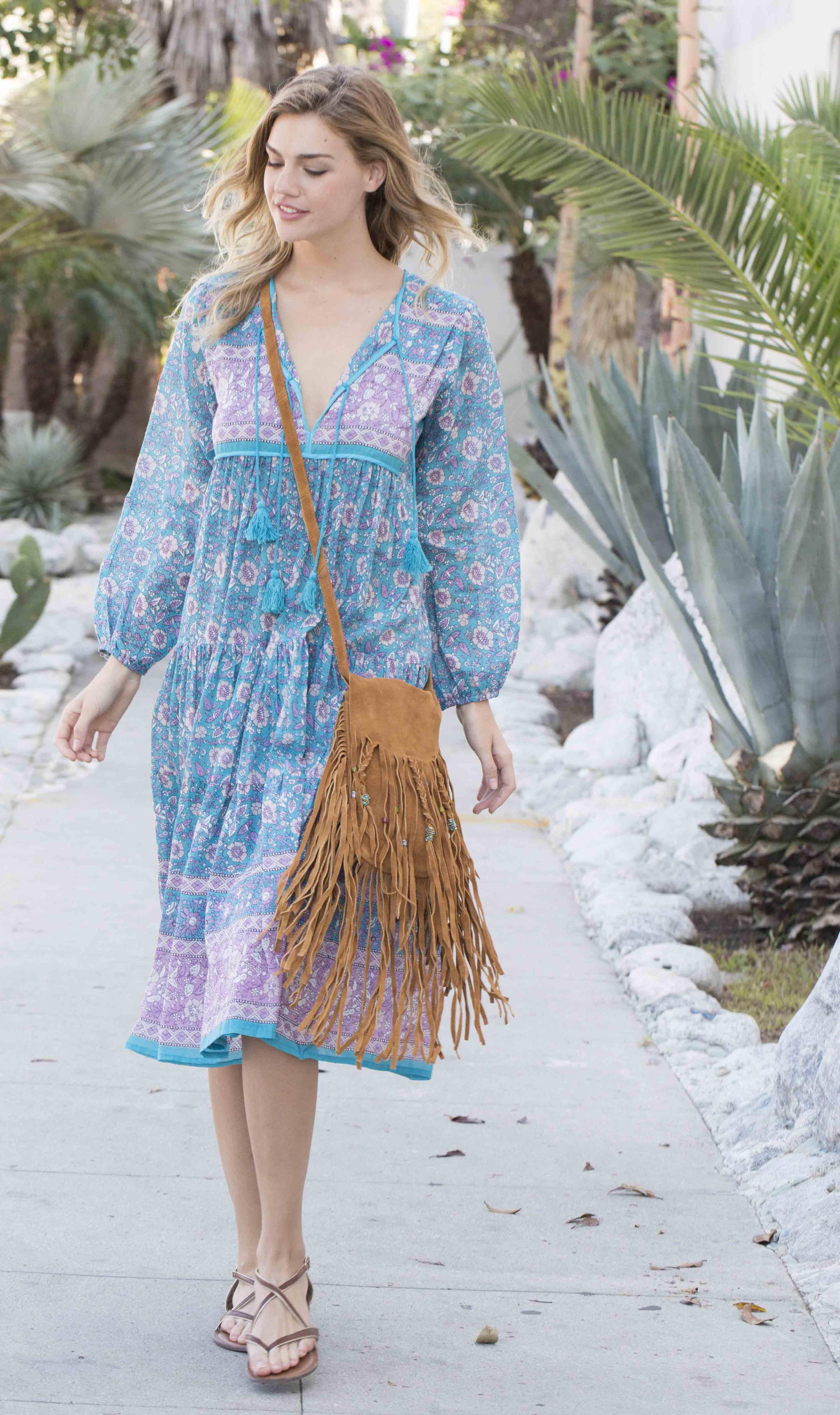 When picking up the length, most people start thinking about an occasion, but one thing that is better when trying to decide on how long a skirt should be is thinking about age. It sounds weird and a little restrictive, but there is nothing less chic and fashionable than a mature woman trying to play the teenager with a mini skirt… so as long as we want you to be free and making your own decisions, this is a very practical and helpful 'rule'. As for the other things to consider… we have body type, season, time of the day and more…
A playful shorty: When we think about a mini skirt of any type, the mind goes to a flirty, sexy outfit. A short skirt, as well as a dress with the same length screams movement and easiness, speaks of a confident woman. As we said before, if you are a young woman and enjoy the feeling, feel free to sport it as many events as you can. However, if we are talking about a less casual situation, such as a work environment or a serious meeting, you might want to reconsider. If the occasion, in the other hand, is a weekend getaway or a cover-up situation (remember the post on how to rock boho at the beach?), you can feel free to walk around your minis all you want, you might also be allowed to bend the age rule a little… after all, what is the beach for?
The trendiest length: We've been hearing the word midi for a while now, but in case you haven't, it means a length that goes right above the knee and it has become a big trend that has been in our closet for a few seasons now. This length can be both casual and elegant and looks awesome in every body type. If you look at our latest collection, we have the Kayla and Jasmine dresses in this length, as well as our Amelia skirt (which is one of our favorites because it doubles as a dress). The greatest thing about the midi is that it fits in almost every situation and you can accessorize it up or down if you add flats or heels. Your call!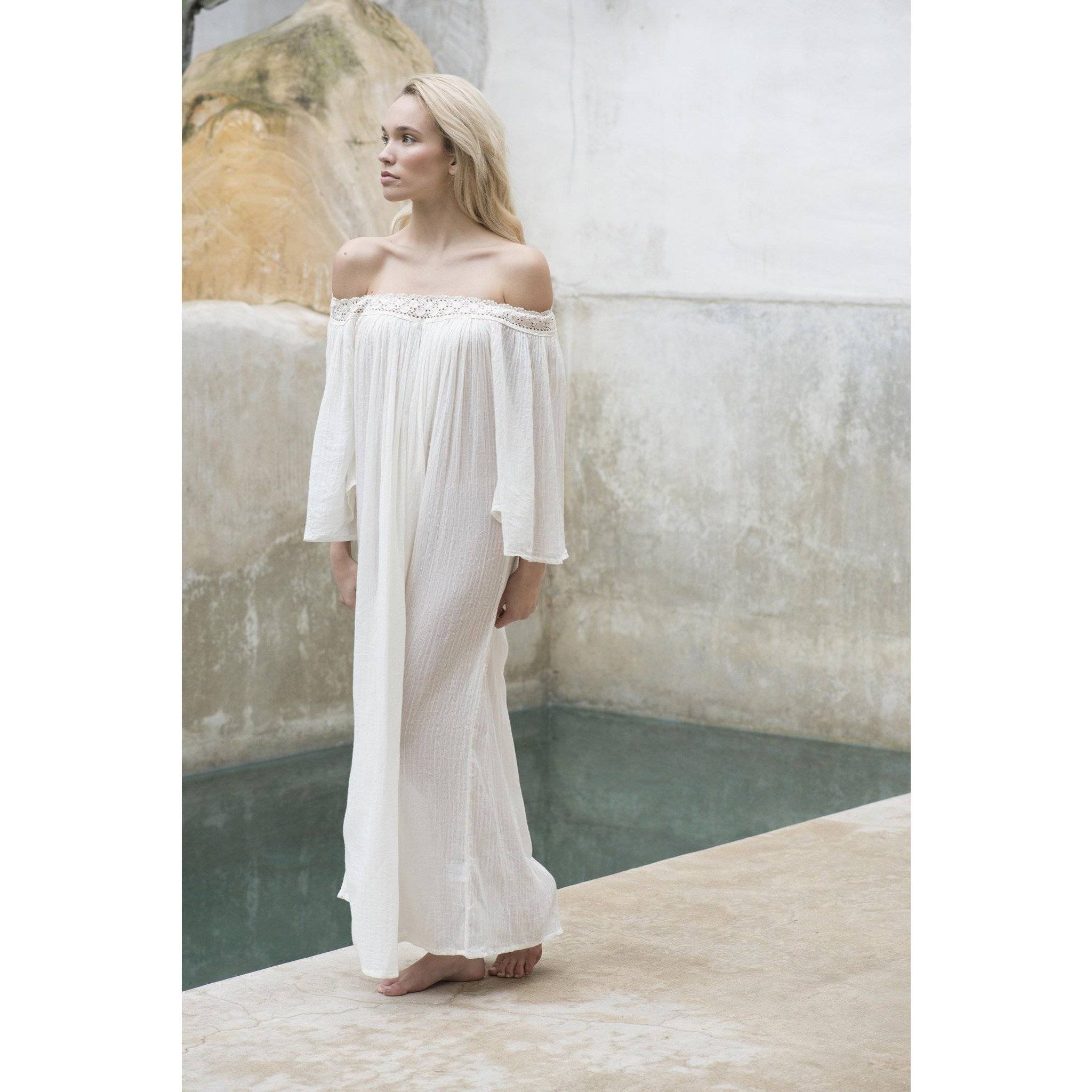 Maxi skirts: Of course this one is our favorite because the maxi skirt is the ultimate representation of the 'boho-chic' style. Every image under this word would immediately transport you to a printed maxi skirt and a relaxed look, also a favorite, especially because of their 'boho-chic' vibe for the weekend. However, it can be an alternative for office days as well, are you know how to use it. If you're a short girl, go for one that fits you on the waist and pair it with heels to add a few inches. Choose a light fabric for the weekends and something more sophisticated for weekdays, maybe the office. Important: it doesn't matter if you're tall or short, a maxi skirt was not made for you to let your feet show. Take a look at our Lydia skirt or our Pamela dress, and you will be the walking representation of a chic, bohemian soul.