One of the reasons why I decided to start my own line of clothing was the inspiration I got from one of my first trips to India. The colors, the traditions… everything was fascinating from the very first moment, and what is even more fascinating is that every time I go back there, I have the same feeling, like everything is new.
I go to India several times a year to work on new samples and follow the production of every collection in Blue Boheme. To me, working closely with the people in India is very important. We have built a very trusting relationship based on quality and uniqueness, and they understand the expectation that I have for my design from beginning to end.  You can notice it in every piece of our brand, and I do too.
While I'm there, I visit specific places like Jaipur (in Rajasthan State), because they're specialized in hand block printing.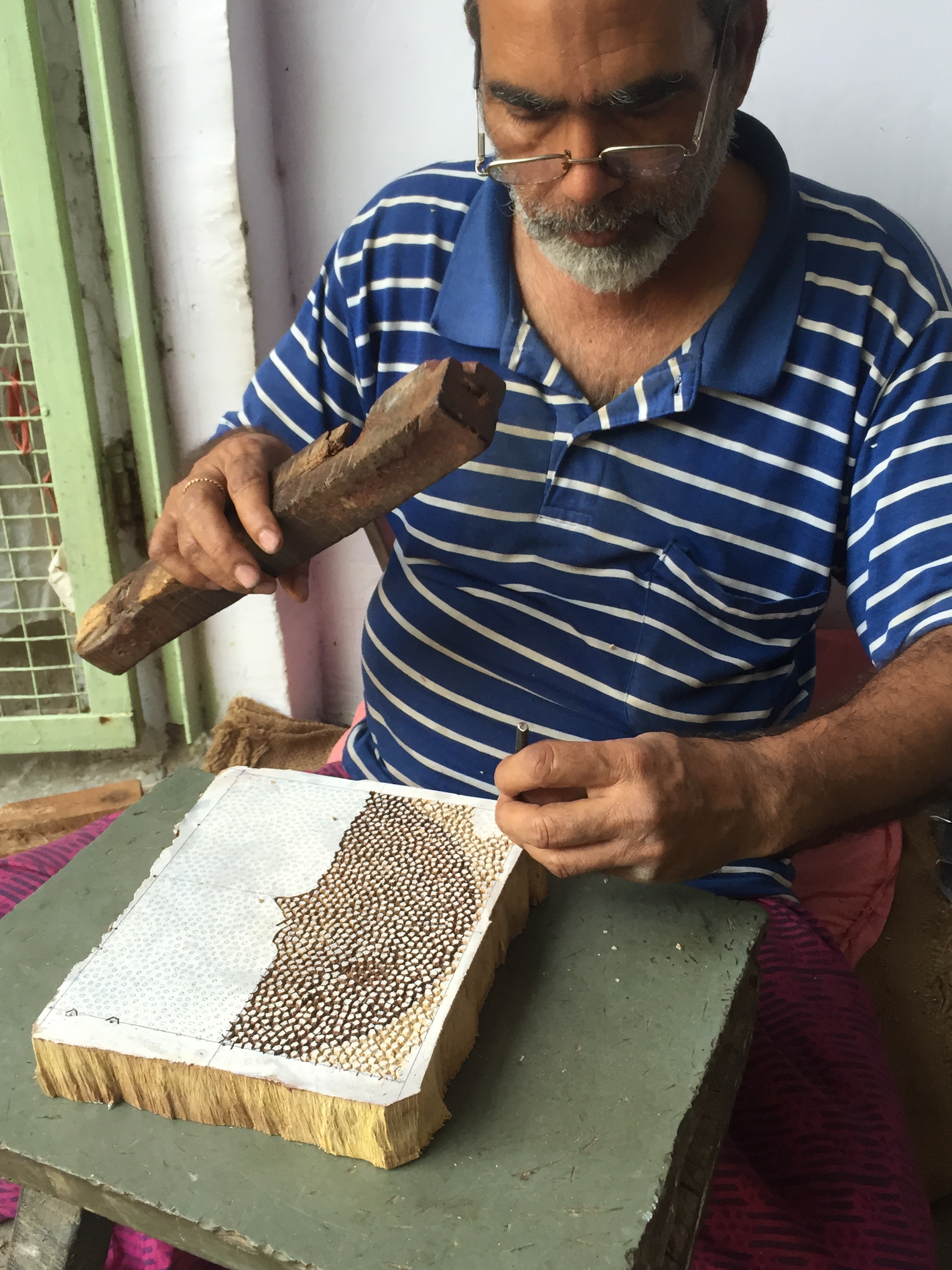 I also go to Lucknow, a town where you can find the best hand embroidery techniques. For every collection, I develop new prints and embroideries, so it takes a little time to come up with the samples and have everything in the quality we like. We only want to offer our clients perfect results, so new collections take months to come to the market. It can happen that, for example, a specific color turns out to be too dark, we use a special process to make it lighter until it's perfect. Everything is done with love and patience. Then, when the colors and materials are right, then we start the production. The beauty of every trip to India is that not only do I get to supervise all the process closely, but also I get more and more ideas. This country is an infinite source of inspiration to me. When I'm not busy with the production, one of my favorite things to do is to go to the bazaars. It's an endless source of inspiration, the smells of spices, the colors, the prints, beadings, embroideries, everything is there. Something that is definitely worth experiencing.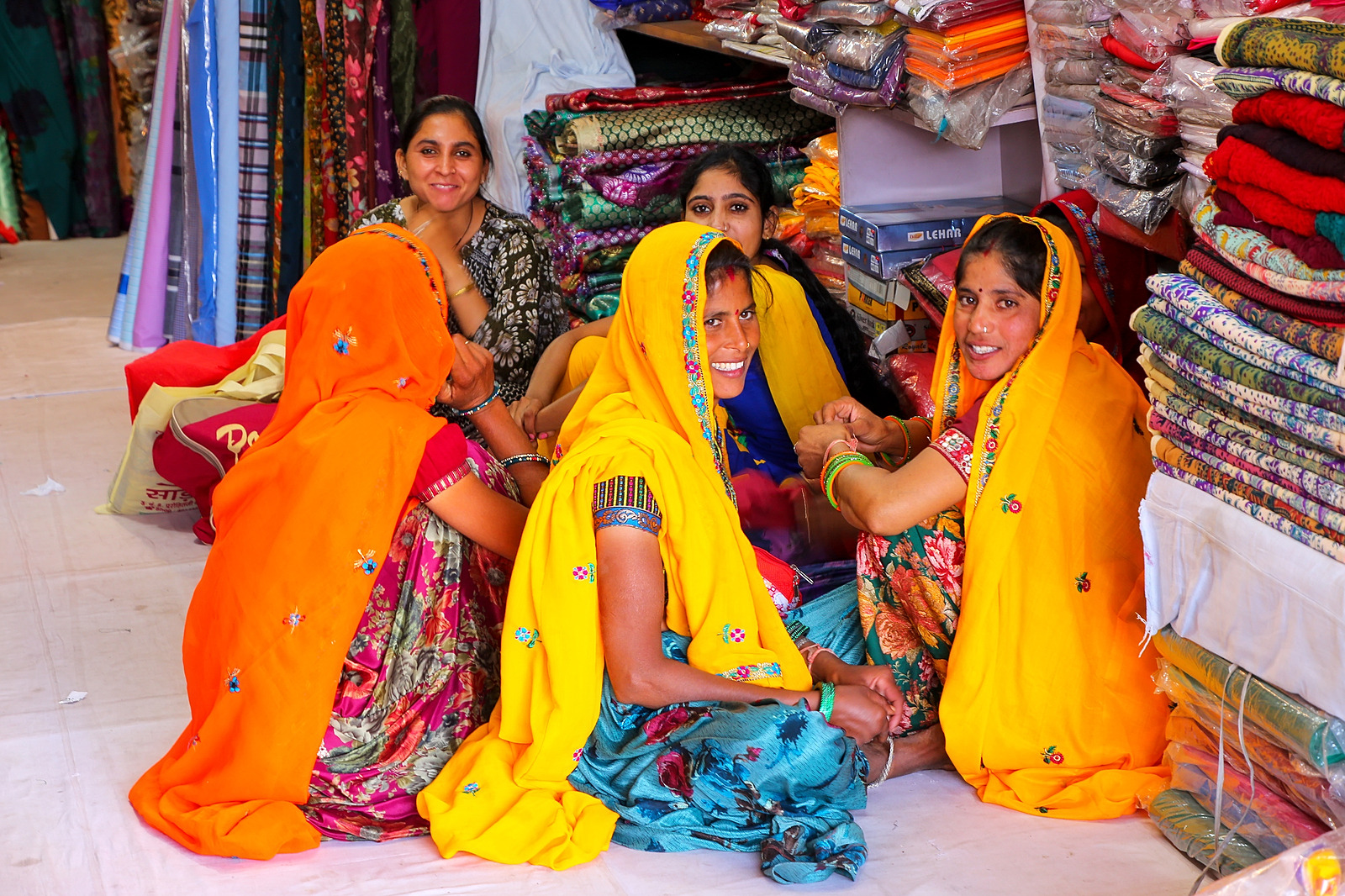 Another great idea is going to these little antique shops that you can find in every city. You'll find little treasures at every step of the way. This is where I get the most inspired because you can see different pieces of vintage clothing from different parts of India.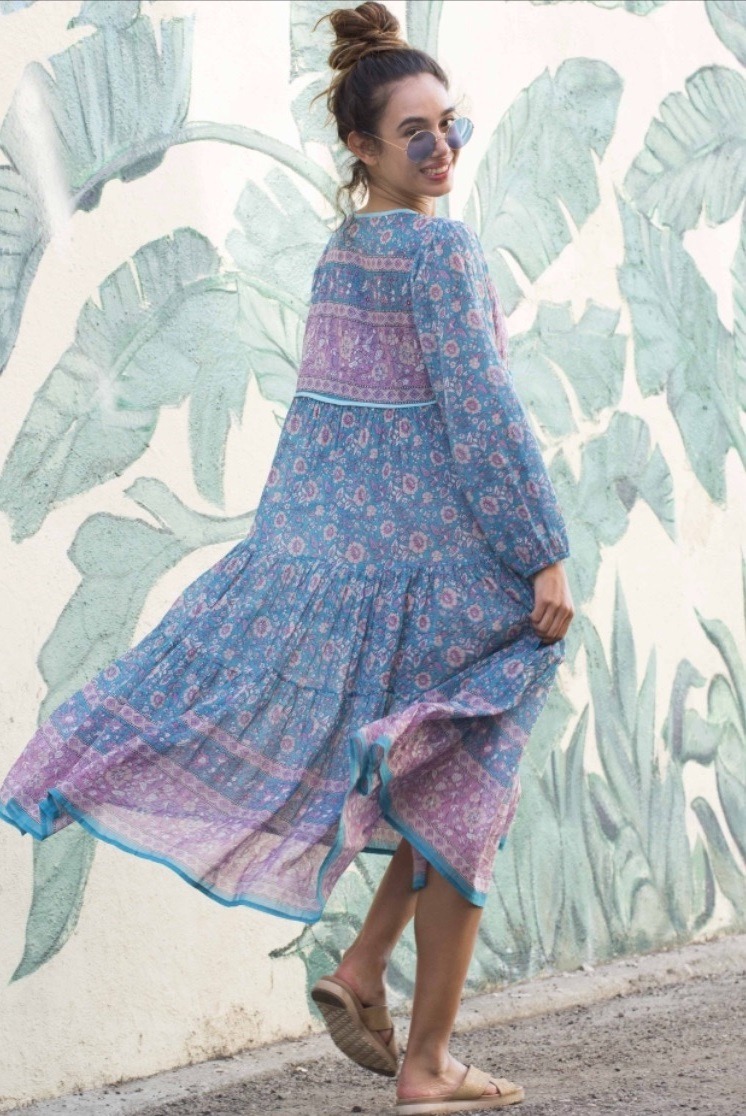 And of course, after every trip, the happiest thing is to have a new collection to share with all of you. For now, I can share that I'm very happy with what you will have in your hands for Spring 2018. It's a line full of our Blue Boheme essence: bohemian and feminine, with a vintage twist. The fabrics really reflect what we wanted and they will be very soft and comfortable. I can't wait for you to see them!
In the meantime here is a sneak peek of the new collection coming in spring 2018.