We've talked about how bohemian is not just a trend, but a lifestyle. It entails the way we treat others, our principles, our personality, and of course our clothes.
What is beautiful about clothes, is that they are the perfect way to let people know about us without having to speak, because they do it on our behalf. The one thing boho clothes tell other people about you is that you're a true lover of pieces that carry a meaning and not just the trend of the moment. The relaxed fit and vibe that comes with boho clothes make them a classic, something that you're going to wear season after season without having to worry about going out of style.
Bohemian clothes are much more than maxi-dresses, and regardless the weather (don't let anyone tell you that these are just for summer!), as long as you know how to mix and match with the rest of your wardrobe. Truth is, if you want to embrace the boho style, you can do it with simple basics that you can find easily and, if you're a vintage lover like me, make them real treasures in your closet, the kind you pass on to your daughter (or that she's going to want to steal anyway). Grab your notepad!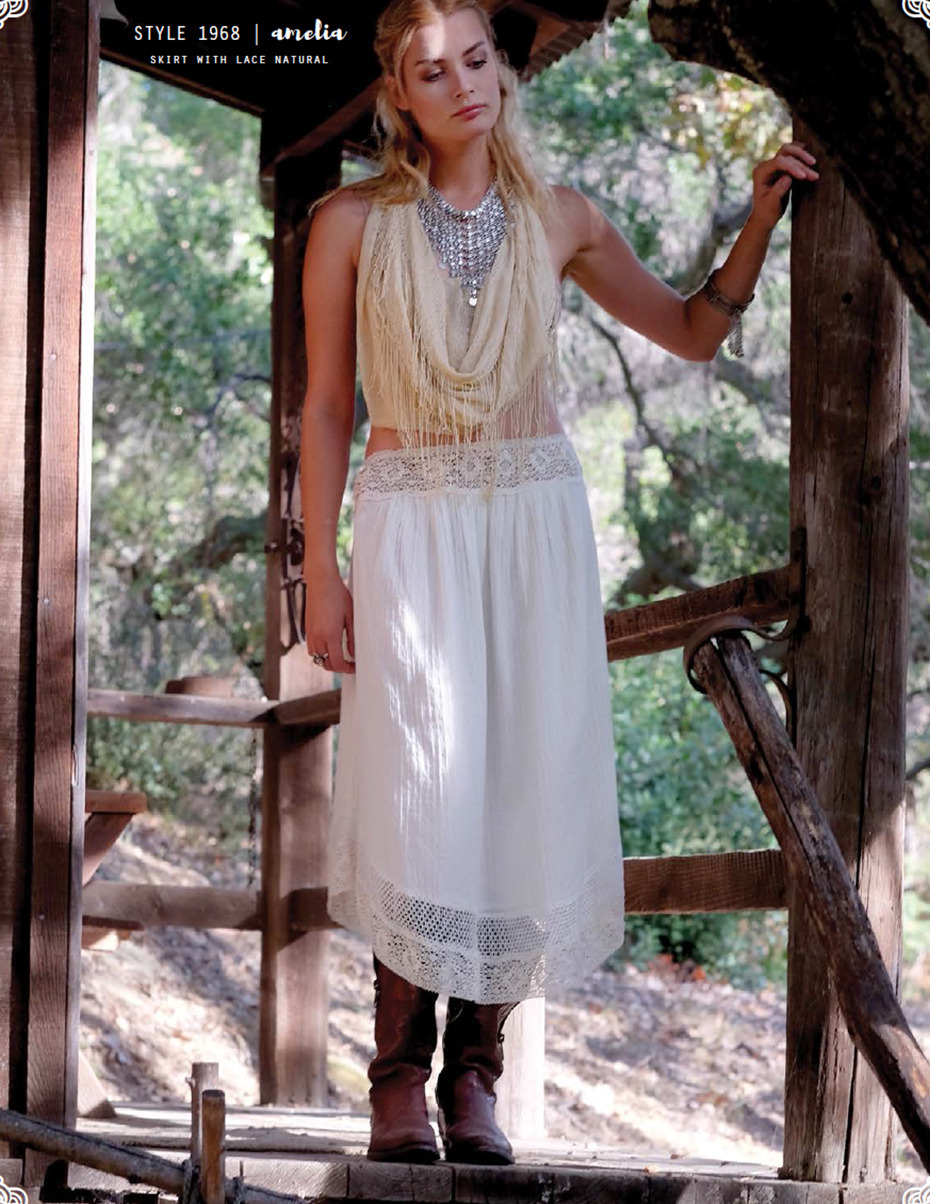 All about freedom:
Bohemian style it's related to the French word 'gypsy', which applies to those who live unconventional lives, mostly related to travelers, artists and 'free spirits'. Yes, freedom is the keyword when we're talking about boho, and of course, clothes stick to that word as a mantra. Tight body-con dresses are not the right ones here, instead look for both loose silhouettes that can inspire relaxation. Maxi-dresses, long skirts, and tunics are all great ways to achieve this. And the 'freedom' premise is not just for the fit, it's also for fabrics. If you have the chance, try to choose materials that let your skin breathe and feel like a soft touch instead of a prison.
Prints for life
Yes, paisley is a big deal for boho… but there's life after that. Bohemian lifestyle has an eye for artistic representations, and patterns are not the exception. Look for eye-catching, unique prints that add a bold touch to your outfit. In this same spirit, don't let anyone tell you to not mix your favorite prints on the same ensemble… as long as you keep a color base that serves as a 'link' between your choices, you're all set. The sky is the limit.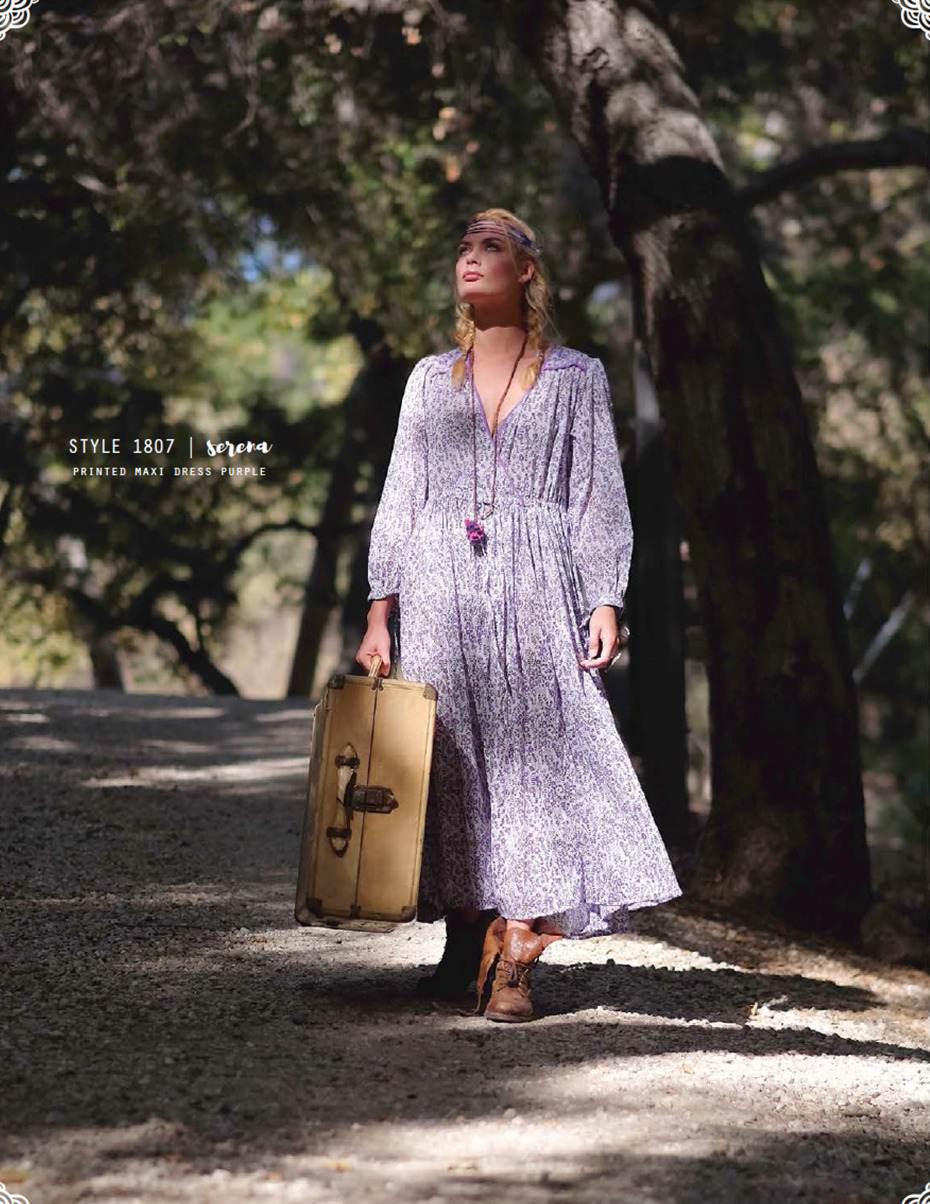 Accessories are key
A boho tunic is nothing if you don't pair it with the right accessories, and if you, like me, are a lover of unique pieces, they can be the easiest way to build up a wardrobe full of authentic statement choices without having to file for bankruptcy. The bolder the accessory, the better, and the best thing is that you don't have to settle with gold or silver: look for natural material, vintage pieces, and rare stones. Everything that tells a story is a great idea, and it will become one of your favorites.
Not just for the sun
There's a misconception about bohemian clothes, picturing women in ethereal dresses and all things related to summer. However, you can translate this style to any season of the year, and face the cold with a relaxed style. Think about thick cardigans as your go-to piece, and build everything from there. Ankle boots and jeans with a relaxed fit (flared pants are a trendy item now, so go for it!) will be also great allies to keep you from the winter. And you can top it with a beautiful hat to keep things even warmer and lovely!
Don't fall for clichés
Leave the flower crown to Coachella girls. Real bohemian doesn't fall for stereotypes, including these headpieces and many others that we see in ads or Google Images when you type 'boho chic'. One good thing about this lifestyle is that it allows exploration for individual style along with original choices of clothing, amazing pieces that you can find anywhere from your mom's closet to a vintage market and, of course, Blue Boheme. Don't let trends tell you what to wear or not. Follow your instinct and you will be a true queen of style.