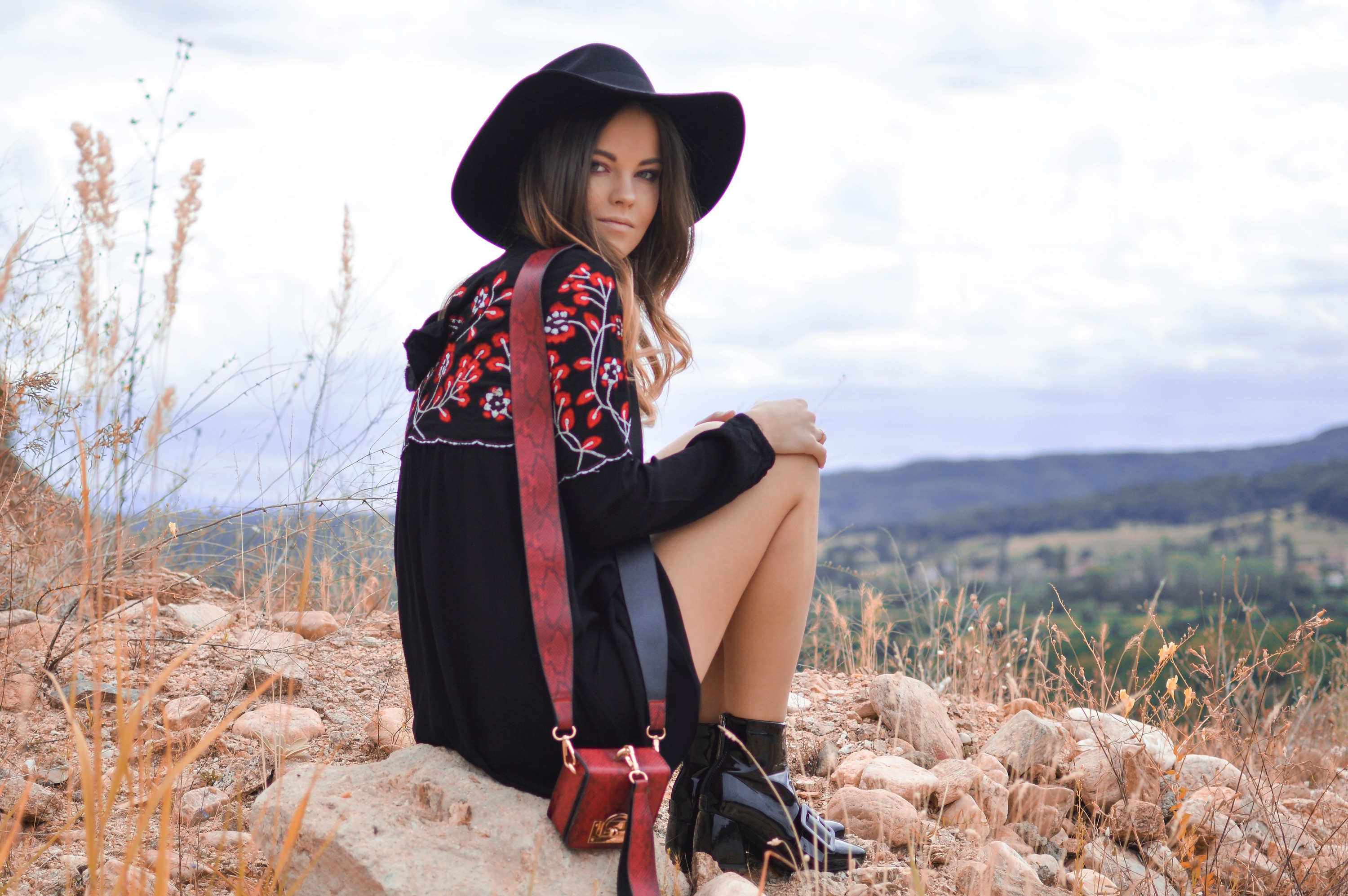 One of the best things about bohemian lifestyle is precisely the fact that it doesn't depend on trends. This way, you can enjoy your décor and other items as the timeless pieces they are. And this is especially handy and useful when it comes to clothing because as we said repeatedly over our posts, boho clothes can be worn on different seasons, climates if we know how to mix and match.
Though it is also really nice to see that you can be the coolest girl in town with the pieces you've always adored. From time to time people get interested in certain styles, and these past seasons everyone wants to have some of the relaxed vibe bohemian lifestyles gives us. Romantic, soft layers, loose silhouettes, and bold prints have found their way to the wardrobes of fashionistas and style icons, and it's only the beginning, as this trend will be around for a little longer. Take note of the pieces that everybody wants now, and own them more than ever so you become the style sensation among your friends. If you want, you can even teach them where to find these true gems!
A chic-interesting pattern. Ethnic bold patterns are trendier than ever thanks to some of our favorite celebrities who are battling the concept of dark during winter. Even though more than half of the world is going through a very rough cold wave, a piece made of a dazzling color will always be the best way to cheer ourselves up during the difficult weather. Try a vintage coat that will make heads turn, or a beautiful top to go under your first two layers if you're not convinced about making such a statement. If any of those two are too much, you can always pick some of your jewelry and create an interesting boho contrast with your winter clothes.
Up to your head. Hats and headpieces are a great part of the bohemian lifestyle, and when winter comes, covering your head is a big deal. The first option on the list would be, of course, a knit hat that is really trendy these days because no one wants a tight beanie on your head anymore. Go for a cute option in a romantic pastel color (ivory can go with everything on your closet). But if you like to not follow the 'rules' occasionally, try a fancy hat instead of something knitted. A big black or brown hat will give you the music-festival-star going through winter, without mentioning an old Hollywood allure.
Tan ankle boots . Have you ever seen those girls wearing ankle boots during summer and thought "that's crazy"? I have too because boots, in general, are meant to protect your feet from weather phenomenon such as rain. And now that the weather got a little tricky and that your feet need actual coverage, you can use and abuse your favorite ankle boots, just to give your look that relaxed vibe it needs, or that pop of color through all the black and grey we get to see this time of the year.
Layers on your neck. One of the best trends of 2017 was the comeback of layered necklaces and looks like they're not going anywhere this year, and I couldn't be more thrilled. If you're still not on board with this idea, do a little research on Pinterest or Instagram (is not hard to find good examples) and try some of your most delicate necklaces (with different lengths) together. Go for two or three, to create a romantic boho look that will go perfectly with any neckline you choose .