After months of complaining of the weather and learning how to layer our favorite boho clothes to use them during the winter, now it's time to do the opposite. Don't you just love fashion? Because that is one of my favorite characteristics of it is the capacity of adapting to different situations, occasions and also, types of weather. And today we are going to talk about this particular ability, and how you don't have to give up on your bohemian soul during these days of sun and certainly how you can take your favorite pieces down to the beach.
For starters, we need to let you know that bohemian clothes were practically born to use during the hottest months of the year. The fabrics they are made of, the length of the dresses, the prints… it is all thought to shine under the sun, and paired with accessories that serve that same purpose. So get ready to pick up some tips and rock your favorites this summer, just like the first time you wore them!
Dresses, dresses. What is best during the summer than wearing all those dresses you normally don't get to use the rest of the year? Like we said, boho dresses are the perfect option for the hot weather, but not only for your casual occasions, also for those days when you want to hit the beach. Imagine your favorite white dress with your colorful beach bag or with a great hat to match, plus, of course, sandals for the sand. Think about our Flower Dress or the Julia Short Dress so you can spend the ride to the beach comfortable and wear it again on your way back and still look stylish.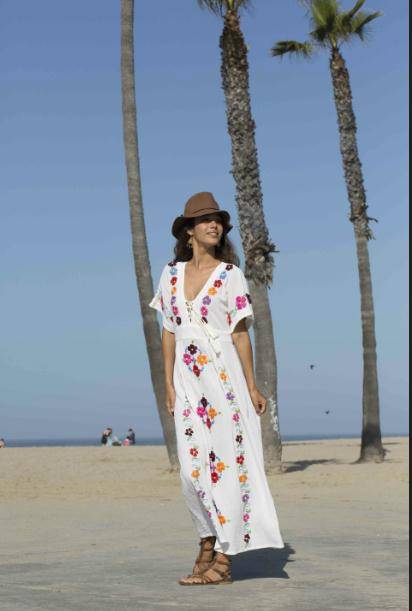 A cover up for your bikini. Women usually don't take just one thing to the beach. We have a look for getting there (that can be a white boho dress like we already said) and leaving, but most likely we would something for in-between. And while a cover-up is a way to go, sometimes you want to do something a little bit different? You can try a tunic that is open wear it as your own cover-up, one that will look really chic if you pair it with the color or pattern of your swimsuit. If you want to do something extra, combine prints and it will be a huge success. This trick also works for something like our Amelia skirt, that you can also use as a dress!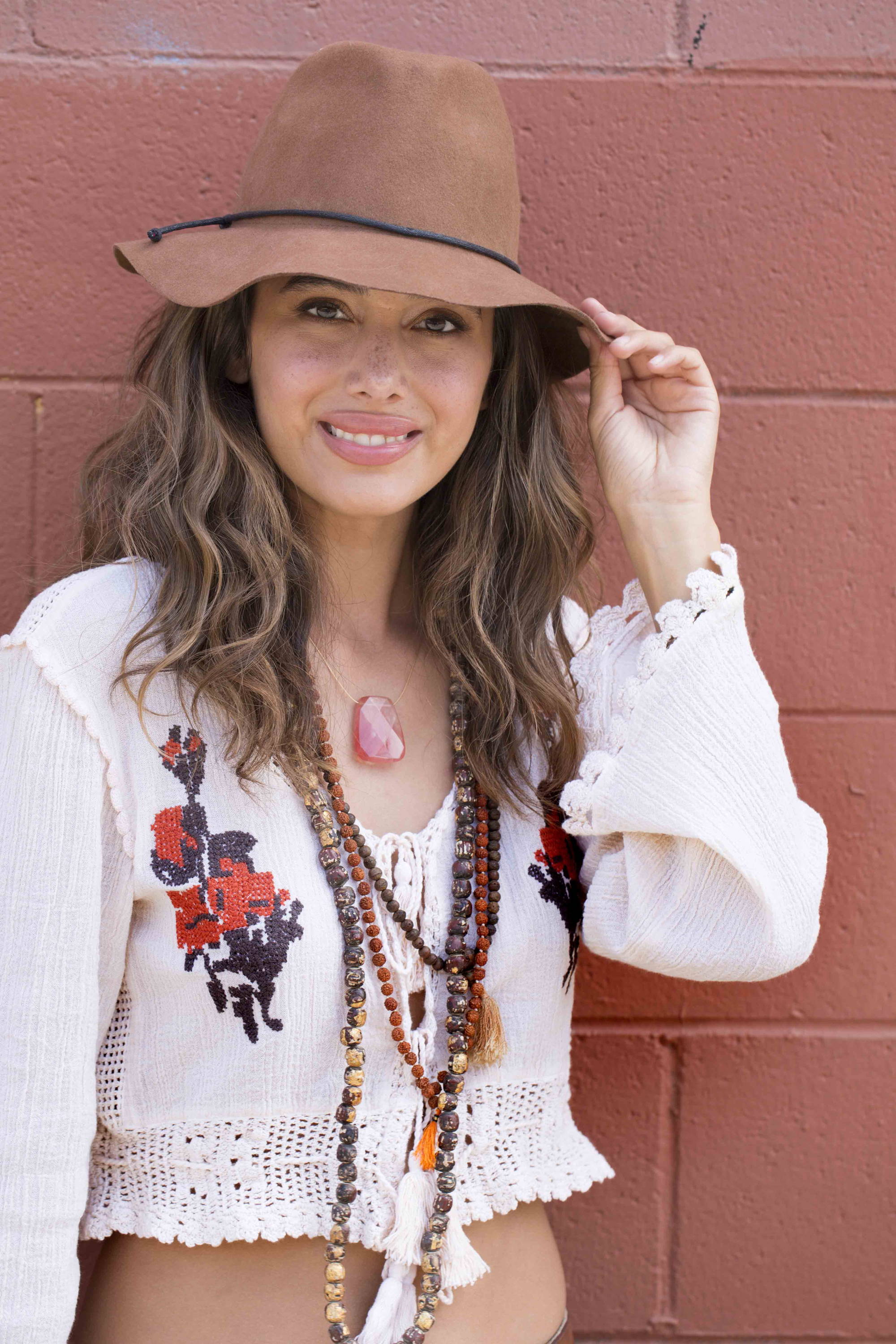 Hats are an option. There are few items in one's wardrobe that can be as versatile as a hat, even more, when we are talking about something bohemian like a fedora, a floppy hat or our personal favorite, the Panama hat. The great news is that you can not only use them for every day out in the sun, but it is on the beach when you can use them to the fullest! A Panama hat will be a very easy choice for your beach look, and the color being so neutral is going to make it really easy to create the rest of the look with colors. As for the other choices, you can also go for the neutrals or make it your pop of color. However, keep in mind that the materials have to be light, so you can have your head protected but it also has the chance to breathe.
DIY. Do you have a lot of beads, chains and other stuff that you would like to use in a project soon? Why haven't you thought about creating a cute summer piece with those? You can literally buy a solid color top (or bottoms, or both, your choice) and create a beaded pattern of your preference! It might sound difficult but the project will be really fun and the result will dazzle all your friends. You can do the same idea on hats or maybe a pair of simple flip-flops… or have you thought about elevating your straw beach bag? So many options!