We have talked about how bohemian is more a lifestyle, instead of just a trend. And as a way of life, you want it present in all aspects of your life: from your clothes to your food, to your beauty routine and the products you buy. And of course, you want your house and different spaces of it to share the same vibe and feel.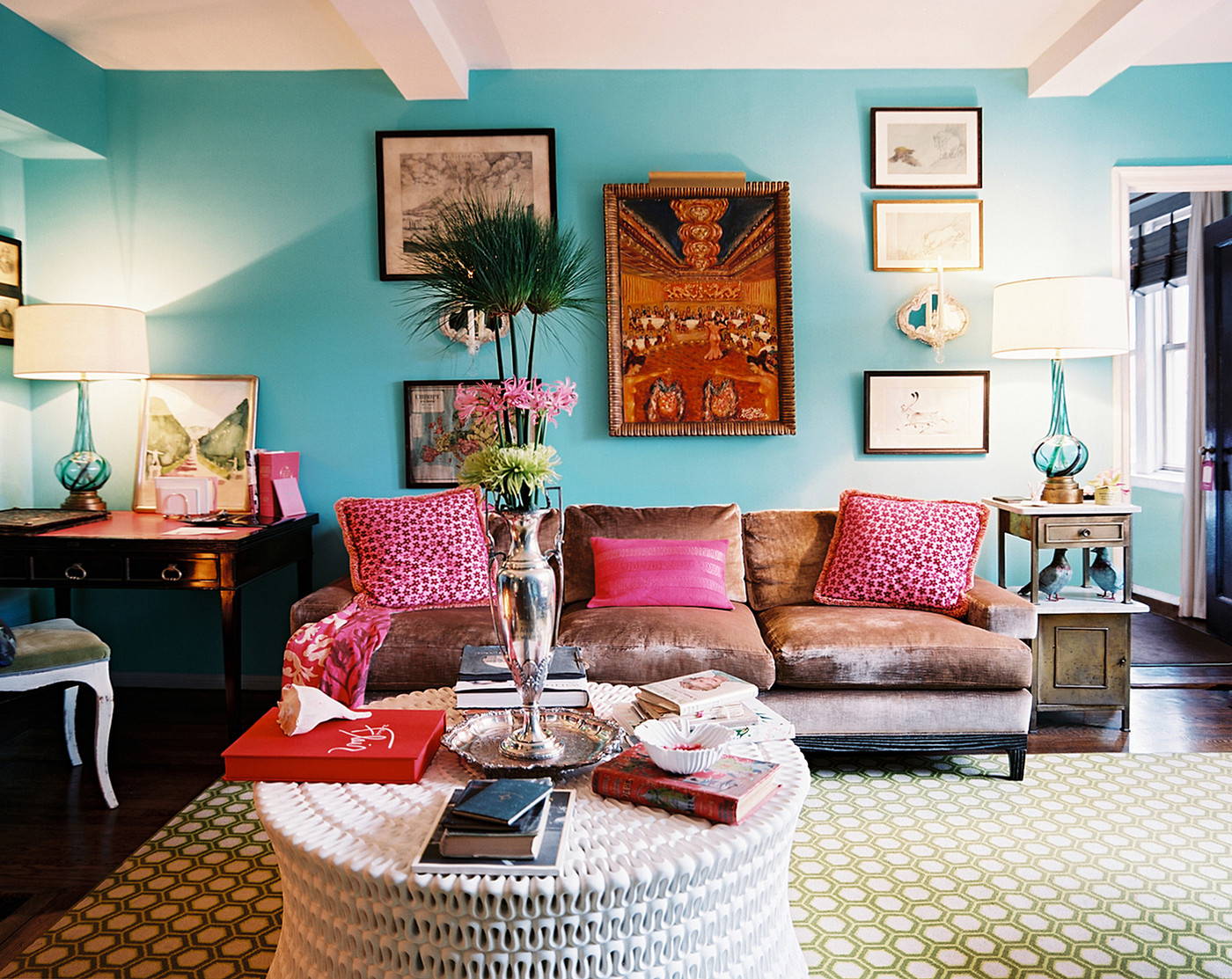 The first part about choosing a bohemian style for your home decor is that it can be as eclectic as you like, and it would still go perfectly aligned with the theme. The nature of bohemian makes it easy for you to repurpose or give new meaning to those items that you are not so sure about, and of course to those you want to keep with you but while giving them a new flair. Another advantage is that you don't have to invest big amounts of money to find (or even create) pieces that will tell a story and that will be the reflection of who you are an individual or as a family if you are creating for your household.
Boho never ceases to amaze us in its possibilities, and it has also become timeless, so it is never late to jump on the trend, and once you're in it, it's also very easy to update a few things here and there and have your house look like time never passed. But because we want you to have the specifics, we have narrowed down a few tips to embrace the style and some concrete ideas to achieve it at a minimum expense and the maximum artistic level!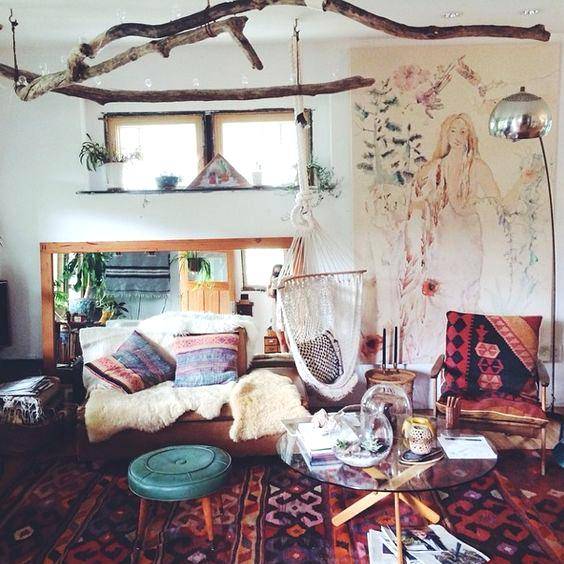 Find a theme: Boho is eclectic and by that we mean it can be a mixture of things. However, you want to avoid your decoration looking like a random mix, which is why you need to stick to a theme. this will be your guiding thread through all your spaces and it can be anything: a color, a special motif, even a material (fabric, metal, etc). Try to connect all the elements of your ideas to this theme, so you can have a cohesive decoration at the end. You can even make sub-themes if you are working with more than one room, just remember to have your thread through all of them and you'll have your guests fascinated by your decor!
Choose unique fabrics: Bohemian fabrics or fabrics that are inspired by this trend have clear patterns: most of them are printed with unique motifs that represent a culture of a country, so make sure you pick some that go entirely with your style and feel free to mix and match. However, balance is key. If you pick something heavy for your rug or curtain, go easy with the textures on the cushions, and vice versa. A good tip is to use entire pieces of fabric as tapestries or area rugs, or if you are lucky enough to find a piece that is unique and beautiful, you can even hang it on your wall as a piece of art.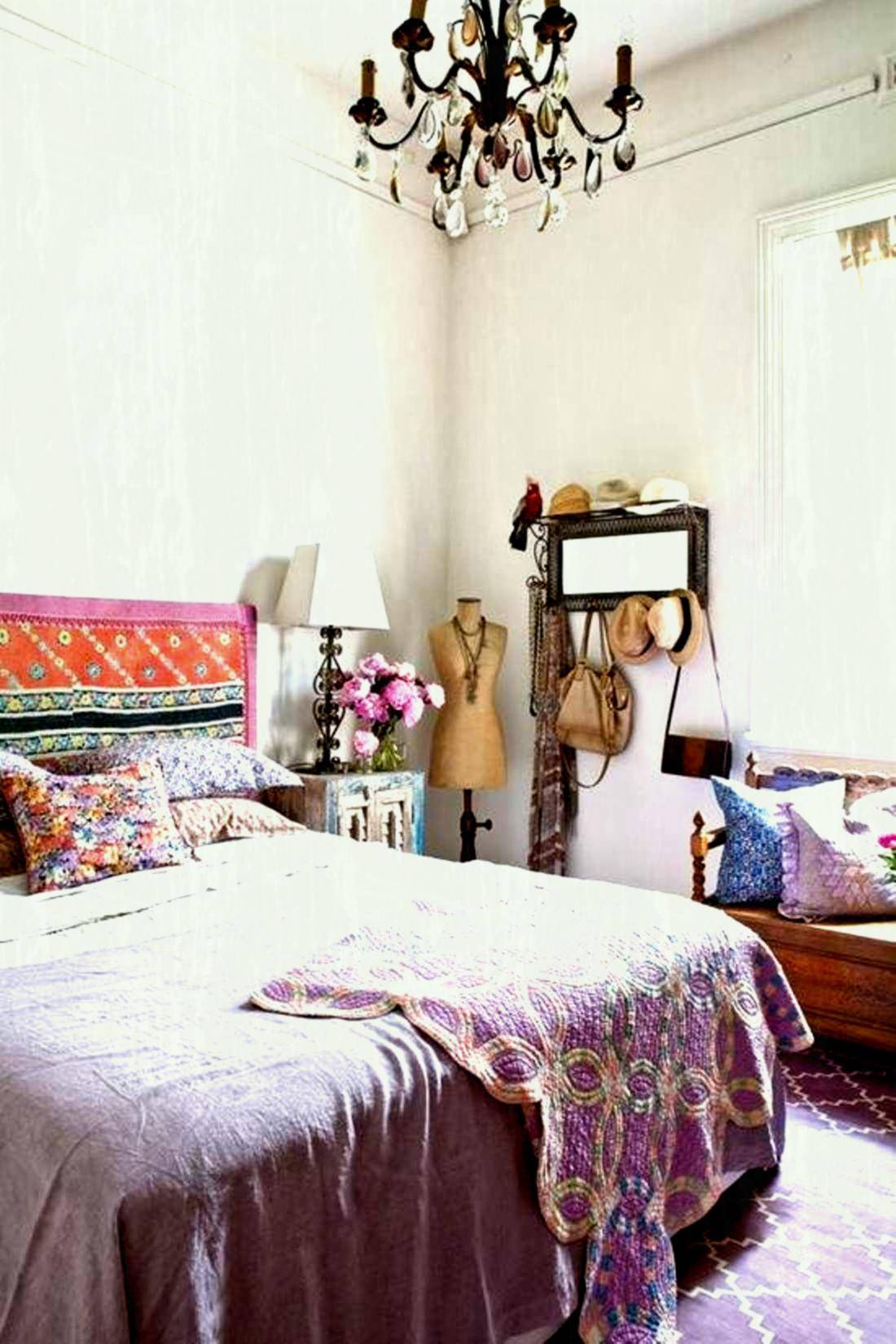 Color, colors: Having so many textures in one space can overwhelm the eyes and therefore ruin the whole relax vibe that you intend to create with boho, but you can keep things in balance if you select your colors correctly. The best advice is to have a palette of neutrals that have one accent, so think about starting with beige or gray and add accents in vibrant colors like orange (in shades like rust or marigold), blue (electric blue or even purple) or pink (from pastel to fuchsia). For this particular style, you want to avoid black or something that does not feel 'natural'.
Details are everything: Bohemian style celebrates uniqueness, so details are the most important part of your decor scheme. Put your own touches there, and you can even build your whole idea on an object or a theme that is very special to you. If you are a traveler, go hunting for those pieces that are absolute eye-catchers, which you would most likely find at vintage stores or flea markets. If you don't have the chance to travel soon, go furniture hunting at your local vintage places, you won't find a better source of inspiration. The best part is that, with a solid base of color and basics, you can layer your details and rotate them as trends go by, and you will make boho feel timeless.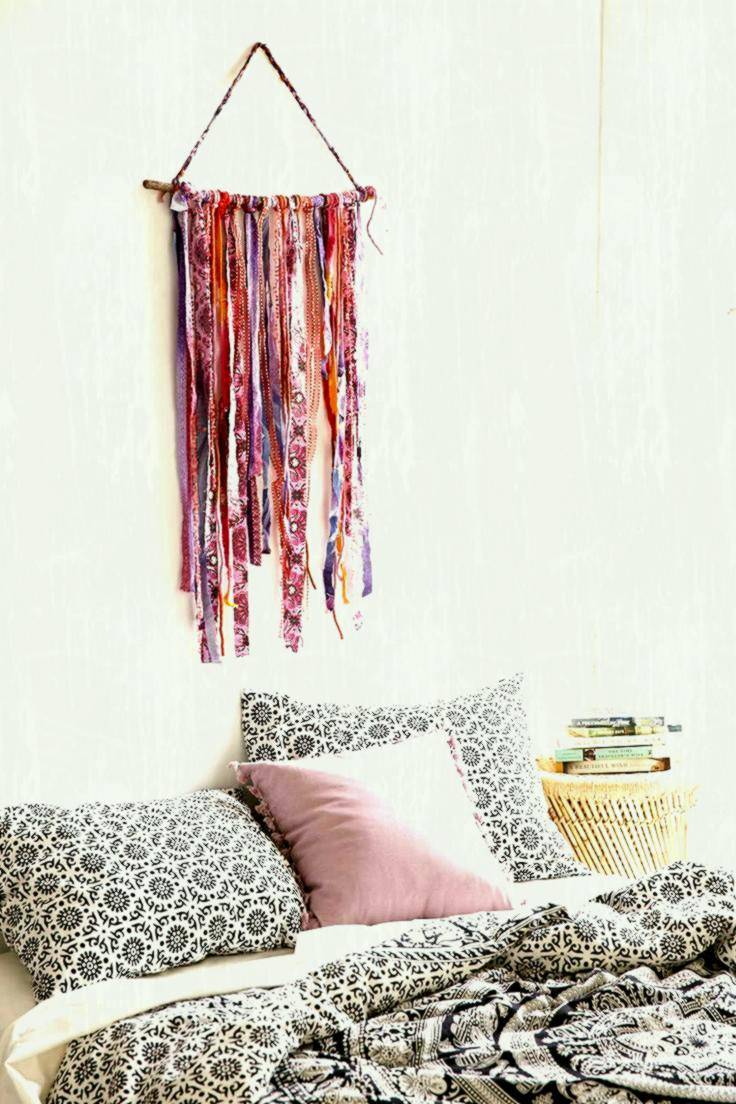 Go DIY: In the same spirit of uniqueness, your boho decoration can be a blank canvas for your own creativity. Think about transforming a piece, painting it with another color or even making it look 'old' (there are amazing YouTube tutorials for that), and even creating your own pillowcases for cushions and beaded curtains for your windows. If you want to go above and beyond, think about decorating one of your walls with your own art. You can create a boho-inspired mural with your favorite motifs (florals, mandalas), the sky is the limit!
Watch the excess: While this style admits a lot of great ideas, you should always check the number of details you put into one single space, especially if we are talking about small rooms. Keep in mind that you can only have as many eye-popping details as you want, but they need to be balanced by size and placing. Also, check the space after you think you have finished it. Take a step back and look and the whole picture: if it looks saturated, remove or replace a few items. You will likely do this a couple of time until you find the perfect mix of eclectic with a touch of minimalism.